Even during COVID-19, with art.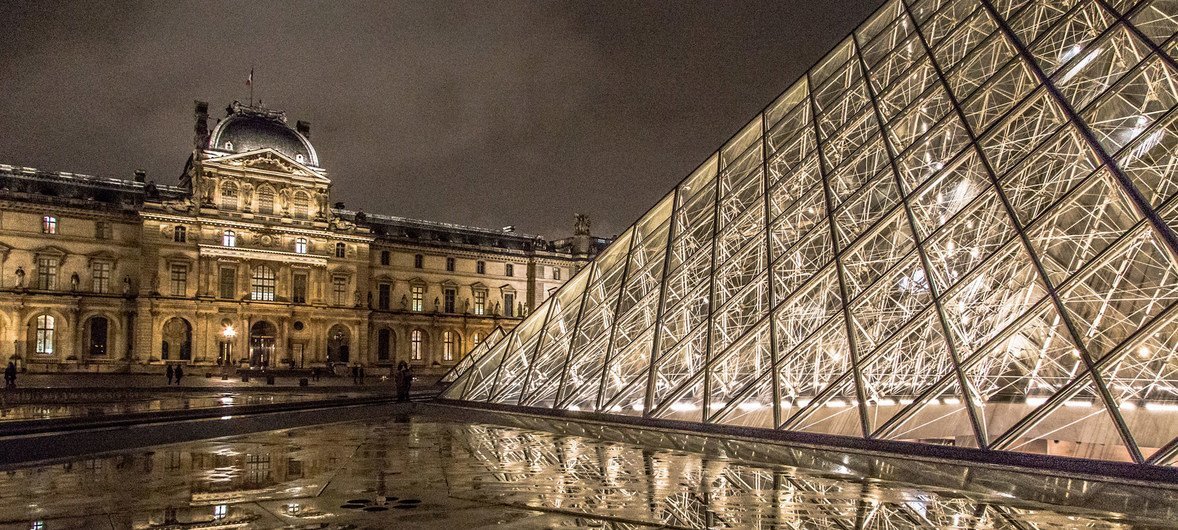 Throughout self-isolation, art has nonetheless been flourishing pointing to performers tapping into their creativity to relay health guidelines and share messages of hope, as well as neighbors singing to each other on balconies, and concerts online.
---
Also, the Mona Lisa –Leonardo da Vinci's most famous masterpiece, the anniversary of whose birth, on 15 April, has been chosen for the World Day– has been revisited in a variety of ways, including images of her self-isolating in the Louvre Museum, or covering her enigmatic smile with a surgical mask. 
"This is how, despite the crisis, art is demonstrating its resilience today", explained the UNESCO chief, Audrey Azoulay. 
Paying tribute to the solidarity shown by artists and institutions at a time when "art is suffering the full force of the effects of global health, economic and social crisis", she flagged that this time of confinement can also be "a period of openness to others and to culture, to strengthen the links between artistic creation and society".