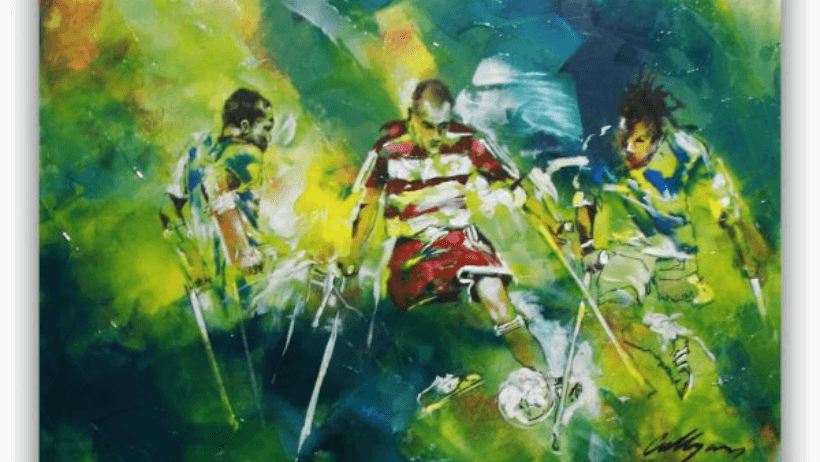 Colombian art in Qatar
Juan Carlos Callejas
"Origen Futbolero" is a contemporary expressionist and urban series with biopolymer plastics manufactured by the artist and philosopher Juan Callejas.
His scenes from daily life, mixed with the interest of the simple, of the urban, and that of the games that take place in the street, with a ball, a bottle, and stones, are transformed into a soccer scenery that captures and reflects on the energies of its players and the game itself.
The artist gives an exclusive touch with textures and particularly of his technique to work, accompanied by a conceptualization about mobility and the way in which people build space.
Callejas, from Cali, Colombia, is a philosopher, and self-taught painter, who, through urban scenes, tries to reflect the universality of everyday life and is one of the artists supported by the Blanco Toro Gallery Foundation. He has exhibited nationally and worldwide in Japan, the USA, Spain, and recently in Qatar.
ttp://clubdeejecutivos.com/servicios/galeria-de-arte/