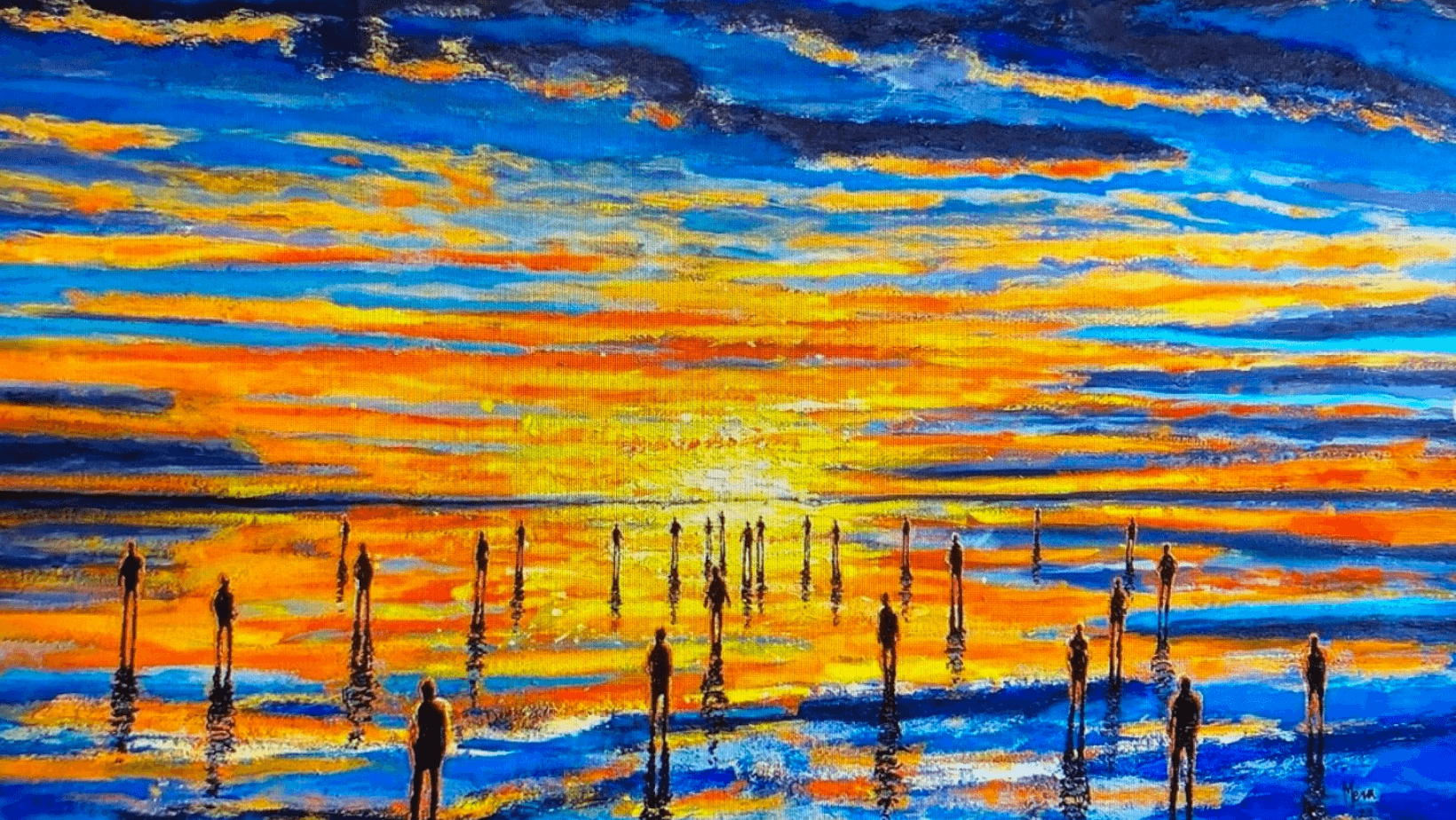 Timeless Dreamers
Timeless Dreamers , mixed media on canvas..
Timeless Dreamers
This message is an interpretation of the behavior and hopes of human beings marching towards common goals such as peace and a better life. Contemporary impressionism, German expressionism, American abstract expressionism, the chromatic material is so vigorous, generating physical forms that appear real, create balance, and draw the eye to their intended focal point, in recent years Mesa has incorporated artificial light into his pieces. Giving a three-dimensional quality.
Effects of light through shadows and color, shapes and lines in their unique human multitude and the effects of light perceived through infinite spaces. Combining the color silver gray and gold, black or white with one or more bright colors. When there is light, a vivid color is presented, also combined with shadows, as we can see in the masterpiece Timeless Dreamers for Aston Martin Residences Miami, just as art imitates life, advertising imitates art.
Fabio Mesa born in Medellin Colombia. Is a famous painter for his crowd images painting about the behavior of humanbeings.
He alternates his time between Colombia and foreign countries where he's invited to participate in exhibits, workshops and contributes to charity. He has widely exhibited in Colombia, USA, Panama, MIAMI, Beijing, Barcelona, London, Italy and Dubai.