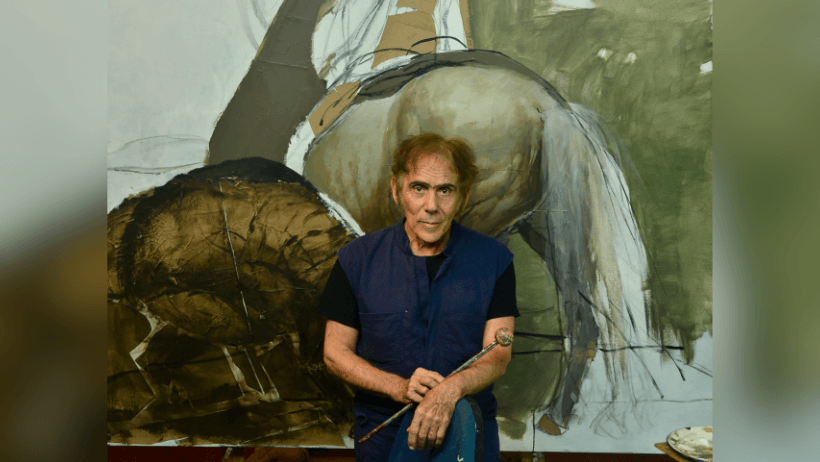 "Time, Space and Memory" David Manzur At Modern Art Museum Cartagena (MAMC)
This portrait is in his studio in Barichara in 2014.Courtesy Museum of Modern Art of Cartagena.
The exhibition will feature 35 works, focusing mainly on his last years of work. Manzur's first individual exhibition was at the National Museum in 1953 and this exhibition is the commemoration of the 70th anniversary of his artistic career.
David Manzur has been a relentless hunter of beauty who continues to challenge himself at 93 years old. He is one of the iconic artists of Colombia, from the middle of the 20th century to  present day, seventy years have passed in which he has not stopped working  a single day. Throughout  seven decades his art has renewed and enriched colombian modern art.